SUNDAY SCHOOL FOR ALL AGES
We are a blended community of ordinary people learning to be with Jesus and become like Jesus in the everyday mess of lives. Our goal is to help one another experience the life God offers us which means going beyond Sunday mornings. It means walking alongside others, sharing our lives together while being open and honest about our struggles and questions.
At Bethany Church, we offer a wide variety of growth opportunities for all age groups to take your Next Step. Whether you're looking for something to do on a weekend, a way to plug into a small group, activities for your youth and children, or ways to serve your community, Bethany has you covered. Stay tuned as events evolve through out the year!
Watch our latest service online or live Sundays at 11:00
At Bethany Church, we strive to make the Gospel of Jesus Christ as accessible to as many people as we possibly can. This is why we offer live-streamed services you can watch Sundays at 11:00AM as well as an archive of prior streamed services. Join us by watching from anywhere!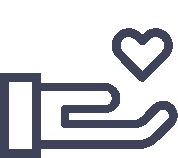 "Whoever is generous to the poor lends to the lord, and he will repay him for his deed."